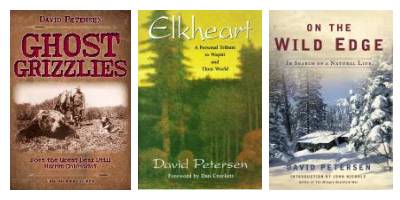 Our latest podcast show from Today's Wilderness features accomplished author and avid outdoorsman David Petersen.
In this show our host, Kevin Gardner, talks with David about his many wilderness journey's and the experiences that accompanied those journey's which have, fortunately for us, found their way into the pages of numerous book publications.
Those who are familiar with David Petersen will readily tell you that books such as Ghost Grizzlies, which tackles the concept of grizzly bears in Colorado, as well as the classic books like Racks, A Man Made Of Elk, and On The Wild Edge, will bring an insightful look into the authors background and talent for the written word.
Whether you're a fan of David Petersen's or simply looking for a great outdoor podcast show this one will captivate and hold your attention from beginning to end.
Listen to the latest podcast show featuring David Petersen.